Effective Curtain Cleaning in London At Low-Cost Prices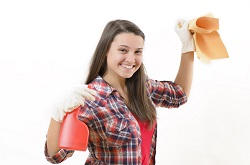 We know that cleaning your curtains can be harder than it looks, especially if they're made from delicate materials. That is why we have put together a special package which takes the stress right out of cleaning curtains in London! Our curtain cleaning packages are quick and convenient to hire and include the deep cleaning of your curtains and window accessories. Our team even have access to premier equipment and can treat your curtains without ever having to take them away! So if you don't want to be without your curtains for a few days, call us on
for a quote. Our curtain cleaners in London can offer all sorts of stain removal packages and deep cleaning treatments ASAP!
Revitalise Worn-Out Fabrics with Our Fantastic Curtain Cleaners Company in London!
Curtains are part of our everyday furniture and can become worn as a result of everyday use. Dirty fingerprints and worn areas can make them look tired and old, while dust particles can give them a musty odour. Our curtain cleaners can eradicate all of these problems by deep cleaning all parts of your curtains. Our intensive London curtain cleaning process includes the use of specialist products and modern cleaning equipment, as well as a keen attention to detail and a gentle touch. So if you want your curtains to really stand-out, book one of our treatments without any delay!
Hire Experienced Curtain Cleaning Company in London and Spruce Up Faded Colours!
As well as getting dirty and dusty, curtains can also lose their once vibrant colour. Being exposed to the sun each and every day can make them appear faded and lacklustre. Our specialist treatments can put this right by rejuvenating fabrics and giving them a new lease of life. So if your jaded curtains are letting your home or office down, call Cleaning House on
now! You can hire a professional curtain cleaner from us any day of the week before sitting back and admiring the incredible results! We have fantastic results on all sorts of curtain fabrics and even offer a great money-back guarantee!
How Quickly Can London Curtain Cleaning Company Help?
If you're on a cleaning mission and don't want to wait around then we have a London curtain cleaner or ten who are waiting to help. All you need to do is call us on
and our customer services team will take care of the rest. With effective and efficient curtain and drapery cleaning methods, we can clean your items quicker than anyone else! All of our services can even be hired as part of our emergency package, with a same-day service for when you really need it! If you're not that desperate but still need a speedy visit then we aim to keep all waiting times to an absolute minimum!
Can Our London Curtain Cleaners Remove Built-In Stains?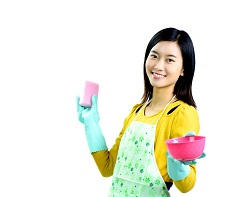 If you have built-in stains on your curtains you may be worried that you'll never get them out. However, we have an out-of-this-world stain removal treatment and curtain cleaning methods that can make even the worst stains disappear like magic. So if you've managed to get paint, paste or varnish on your curtains, don't start to worry about replacement costs! We are experts at cleaning curtains and can make light work of your worst nightmares. To see for yourself, check out our customer testimonials; we have thousands of happy customers who couldn't believe their eyes! At Cleaning House we know that each and every part of your home tells its own story and that is why we do everything we can to make sure that your treasured curtains, drapery, sofas, carpets and rugs are all kept in a pristine condition. Get in touch with us today and hire the best curtain cleaning service in London!
Save